2020-2021 Choreographers
Choreographer: Ephrat Asherie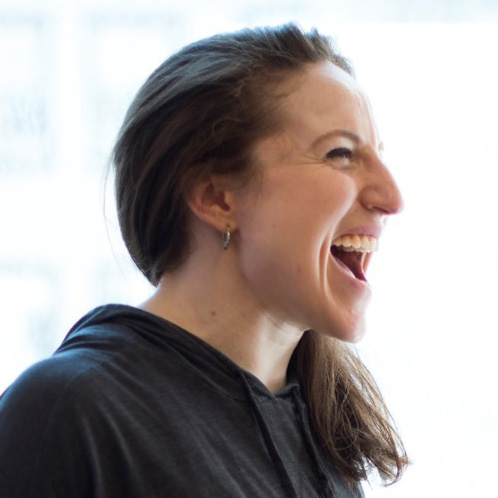 Ephrat "Bounce" Asherie (Artistic Director/Choreographer/Dancer) is a New York City-based b-girl, dancer, and choreographer and a 2016 Bessie Award Winner for Innovative Achievement in Dance. Asherie has received numerous awards to support her work including Dance Magazine's Inaugural Harkness Promise Award, a Jacob's Pillow Fellowship at the Tilles Center, a Jerome Foundation Travel and Study and a National Dance Project award to support the development and touring of her evening-length work Odeon. Asherie is a 2019 NYFA Fellow and a 2018-2019 City Center Choreography Fellow. Her new work UnderScored was awarded a 2019 Creation and Development Award from the National Performance Network and a 2020 MAP Fund Award and will premiere at Works & Process at the Guggenheim in 2021.  She is honored to have been mentored by Richard Santiago (aka Break Easy) and to have worked and collaborated with Dorrance Dance, Doug Elkins, Rennie Harris, Bill Irwin, David Parsons, Gus Solomons Jr., and Buddha Stretch, among others. Asherie has created work for various university dance programs, including Lehman College, Smith College, University of Richmond, SUNY Brockport and the University of California Santa Barbara. She earned her BA from Barnard College, Columbia University in Italian and her MFA from the University of Wisconsin-Milwaukee where she researched the vernacular jazz dance roots of contemporary street and club dances. Asherie is a co-founding member of the all-female house dance collective MAWU and is forever grateful to NYC's underground dance community for inspiring her to pursue a life as an artist. 
https://www.ephratasheriedance.com
Photo credit: Claudia Celestino
Choreographer: Alexandra Damiani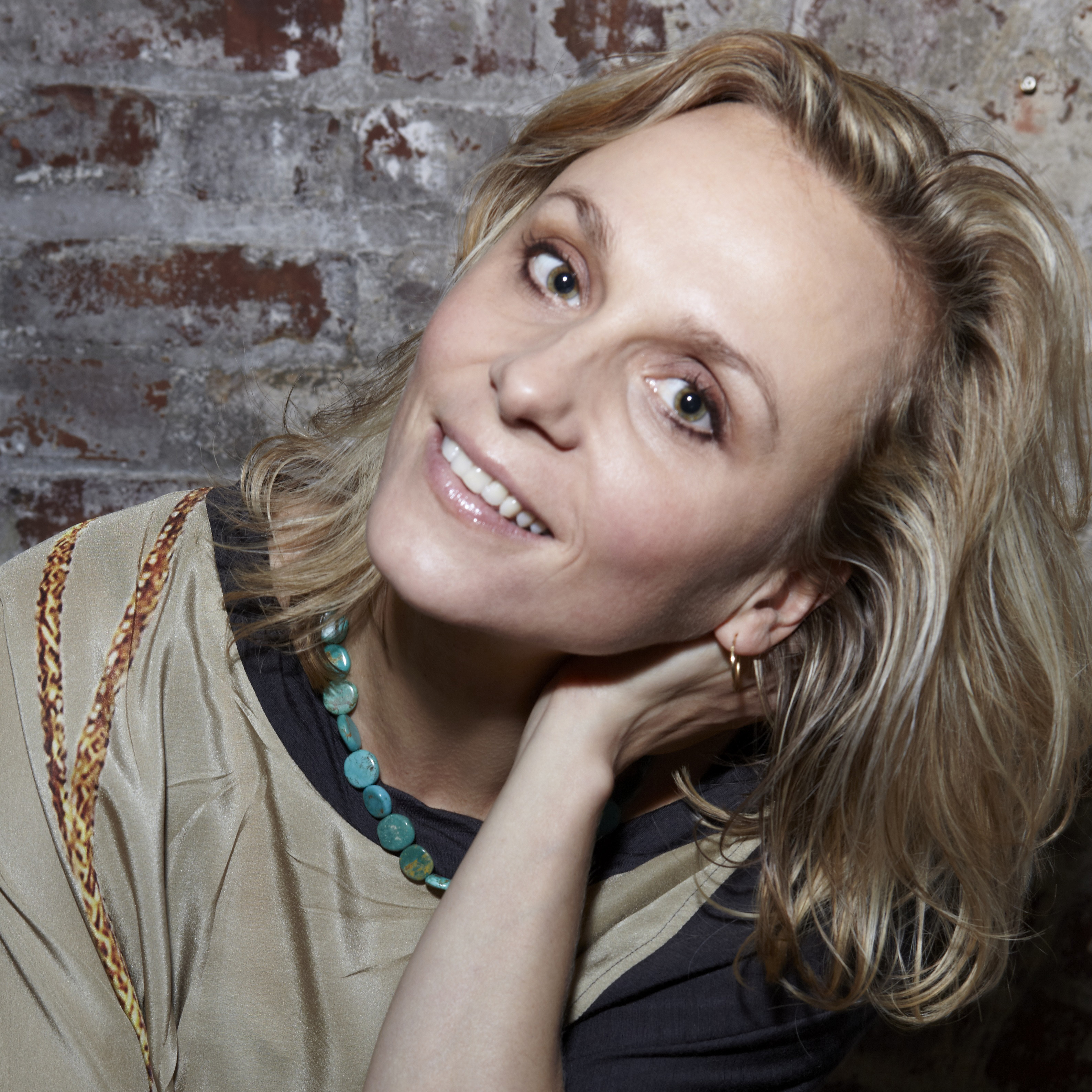 Alexandra Damiani is a French born choreographer, artistic director, and movement specialist who has lived in New York since 1995. Her movement vocabulary combines the sophistication of her early classical training with the edginess and experimentation of contemporary dance. She has brought her expertise to the cinema, commercials, festivals and stages of international dance venues.  Damiani worked on numerous commercials and film projects including upcoming Bloch DanceWear campaign ( 2019), That Part (2017) - a women spoken word dance piece  directed by Mia Sorensen  - Esika (2017), Colgate (2016), Warby Parker (2016), Darren Aronofsky's award -winning Black Swan (2010), where she portrayed the role of a ballet mistress alongside Natalie Portman and Mila Kunis, as well as George Nolfi's Adjustment Bureau (2010), where she worked as movement consultant to Benoit Swan Pouffer on his work with Emily Blunt. Damiani will direct with Matthew Neenan the Contemporary Ballet summer program 2019 at the School at the Pillow. Damiani was recently the artistic director of Cedar Lake Contemporary Ballet, which was described in The New York Times as "possibly the country's most innovative contemporary ballet troupe with an A-list repertoire, and an accent on creation that few companies worldwide can match"-  During her decade-long year tenure at Cedar Lake Contemporary Ballet, both as ballet master and artistic director, Damiani worked alongside and curated works by the most sought-after contemporary dance choreographers in the world. Damiani acquired an expansive understanding of a wide range of movement languages created by leading contemporary choreographers. She has been invited to re-stage works by Crystal Pite and Jo Stromgren, on dance institution such as Hubbard Street Dance Chicago, The Juilliard School in New York, Grenade compagnie in France. among others. Damiani is also the artistic director of New York City Winter Intensive,  held at The Juilliard School and produced by New York City Dance Alliance Foundation since 2015. The program is highly selective and offers the dancers from the convention world an insight into the works of international choreographers who are shaping the contemporary dance world today.  A native of France, Damiani received her early training in Classical Ballet at the Geneva Dance Center. She studied privately with Paris Opera teacher Attilio Labis and became the assistant of Patricia Alzetta in Jazz technique. Damiani won first place at the International Dance Competitions in Bordeaux and Marseille, prompting her to move to New York City to study at The Alvin Ailey School in 1995. During her 15-year-career as soloist dancer with Donald Byrd/The Group, Complexions, The Metropolitan Opera Ballet and Les Ballets Jazz of Montreal, she performed extensively in North America, Europe and Asia. Combining her rich dance background with an enthusiasm for directing dancers in varying philosophies of movement, Damiani is frequently invited to conduct matter classes in the U.S and around the world with such dance institutions as The Juilliard School, Tisch School of the Arts at New York University, Princeton University dance program and Ballet Junior of Geneva, Switzerland. She is also adjunct professor at Pace University, New York, where she teaches movement classes for the Actors' Studio Drama School at Pace University, graduate program, as well as classical Ballet and improvisation classes for the Commercial Dance program, undergraduate.  For many years, Damiani's interest and passion for the ineffable power nestled in the body has driven her to study and teach the ancient sacred movements of qigong, taiji (classical Yang long form) and tai yin Jade Maiden under the guidance of Sat Chuen Hon. Damiani is the co-founder of Shadow Breaker - an early morning group dance ritual that uses Tai Chi and art to create an inspirational healing experience in New York City. 
Choreographer: Starrene Foster

A Richmond native, Starrene Foster is a choreographer, dance educator and the Artistic Director of Starr Foster Dance. Starrene has been recognized as one of Richmond's Most Prestigious 25 Arts Innovators,The Top 40 under 40 and is the beneficiary of the 2003 VCU Star Alumni Award where she is presently in her nineteenth year as an adjunct faculty member. Starr Foster Dance is the recipient of the Theresa Pollak Award for Artistic Excellence, has been featured on PBS's Virginia Currents, and for the last 16 years, has produced the highly recognized Mid-Atlantic Choreographers Showcase which provides other dance artists opportunities to present work. She has received grants from the Virginia Council for the Arts for her teaching and community outreach, as well as many commissions to create new dance works for universities, professional dance companies and independent artists. Starrene teaches and lectures throughout the country for various festivals and dance organizations, is an advocate for enriching the world with more art and is dedicated to mentoring young artists. Her choreography has been presented nationally which include: The Philadelphia Fringe Festival (PA), The Jack Guidone Theatre (DC), SUNY Buffalo (NY), The New World School (FL), Old Dominion University (VA), Cornell Unive ity (NY), James Madison University (VA), Dance Charlotte (NC), The Goose Route Dance Festival (WV), the Demetrius Klein Dance Festival (FL), University of Maryland, The Richmond Ballet (VA), University of Richmond (VA), Scranton Cultural Arts Center (PA), Baltimore Theatre Project (MD), The Lorton Workhouse (DC), International Festival of Music, Big River Dance Festival (WV) and the Festival of Choreography (NC). As a dancer, Starrene trained under many dance greats including Betty Jones, Jeff Slayton, Tatiana Akinfieva, and at the Neubert Ballet Institute. She has had the pleasure of performing works by Mark Taylor, Doug Varone, Sharon Kinney, Ronald K. Brown, Mark Dendy, Pewan Chow (Hong Kong), Raul Parro (Mexico), among many others. In addition to her faculty position at VCU, Starrene is in her 15th year as faculty at the Richmond Ballet.

www.starrfosterdance.org

Photo credit: Barbara Shore
Choreographer: Miguel Pérez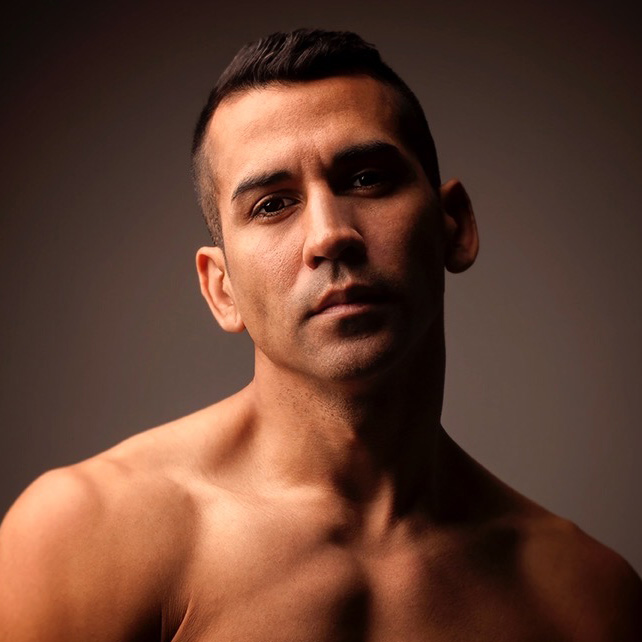 Miguel Pérez Started dancing at the University of Arizona where he was fortunate enough to receive a 4-year scholarship for dance. He then went on to dance for both River North Dance Company, and Hubbard Street 2 in Chicago. After making a change from concert to commercial dance Miguel moved to Las Vegas to dance for Celine Dion " A New Day " at Caesars Palace. Once the Celine show closed in Vegas Miguel was fortunate enough to go on Celine Dion's world tour "Taking Chances," where he was also dance captain. After being on tour Miguel made LA his new home. He filmed two workout videos for Hip Hop abs and Dancing with the Stars. He's appeared on Americas Got Talent, SYTYCD, and has danced with Leona Lewis on Dancing with the Stars." Miguel was also a featured dancer in the show "Viva Elvis" for Cirque Du Soleil. He has performed on the Miss USA Pageant and Miss Universe. He also danced for Paulina Rubio in Mexico City. Miguel has filmed two movies "Behind the Candelabra" where he worked with Marguerite Derricks and "Ted 2 " choreographed by Rob Ashford. Other jobs he has done are a commercial for "Acura" with Ryan Heffington, BODYTRAFFIC Dance Company, Shania Twain's show at Cesar's Palace Casino in Las Vegas, The Oscars, performed with Taylor Swift on the AMA's, and The Kennedy Honors awards tribute to Rita Moreno. His most recent credits include "Steve Wynn's Showstoppers" at the Wynn casino and dance Captain for The Donny/Marie Osmond show. He has had the privilege to work with some of the most influential names in concert dance and commercial world like Jamie King, Vincent Paterson, Mia Michaels, Brian Friedman Tabitha and Napoleon, Mandy Moore, Stacey Tookey, Bonnie Story, Tyce Diorio, Hofesh Shechter, Kyle Abraham, Victor Quijada, Richard Siegel, and Sidra Bell. When Miguel is not dancing, he is also teaching for Cirque du Soleil's shows, Universities, dance companies and studios all over the US. So many great artists have influenced Miguel's career and his goal is to share his knowledge and inspire new generation of dancers. 
https://www.miguelperezdance.com/
Photo credit: Ed Flores
Choreographer: Anne Van Gelder

Anne Van Gelder, Faculty, Department of Theatre and Dance, Director of Dance, and Artistic Director of University Dancers holds a B.A. from Virginia Intermont College and an M.F.A. from the University of Utah, in Performance, Choreography, and Pedagogy. Ms. Van Gelder performed and served as ballet master in companies in Virginia and Utah. As a dancer, Ms. Van Gelder worked with a variety of educators and choreographers from all over the world including Alun Jones, Conrad Ludlow, Richard Munro, Tom Pazik, and Stanley Zompakos. At the University of Richmond, Ms. Van Gelder has worked with Stefanie Batten Bland, Kanji Segawa, Jacquline Buglisi, Bill Hastings, Billy Seigenfeld, and Francesca Harper, among others. Her choreography has been performed in collaboration with UR ensemble-in-residence, Eighth Blackbird. She has taught all levels of classical ballet technique at the University of Richmond, the University of Utah, Virginia Intermont College, and the Willam F. Christensen Center for Dance. In Utah, she served as Dance Instructor/Choreographer for gymnasts who were members of the U.S. Women's Gymnastics Team. Ms. Van Gelder also taught jazz dance in Utah and Virginia and created choreography for Theatre Bristol, Park City Shakespeare Festival, and the Ogden Symphony. She continues to study dance regularly, including workshops in New York where she enjoys studying historic dance. Ms. Van Gelder has created various works for University Players & Dancers, including collaborations with colleagues in the Department of Music. She worked with the Saratov Academic Youth Theatre and has created choreography for the following UR Players & Dancers productions: Wings, The Tempest, Fiddler on the Roof and The Chairs and The Bald Soprano directed by Italian director and filmmaker, Paolo Landi. She has lectured on dance history at the VMFA and regularly teaches at the American College Dance Association conference. Ms. Van Gelder teaches Productions Studies, Dance History-Theory, and all levels of ballet technique. Ms. Van Gelder considers her study of dance and pedagogy ongoing. She is a member of CORPS de Ballet International, Golden Key International Honour Society, and Alpha Psi Omega Dramatic Honorary Society.
Photo credit: Dixon Christian
Choreographer: Eric Rivera
A native of Puerto Rico, Eric Rivera earned his MFA in Choreography from SUNY Purchase College. During his performing career he danced with Ballet Hispanico of New York for 13 seasons where he helped to create over 20 original works. He also performed with Minnesota Ballet as principal dancer, Ballet Theater of Pennsylvania, Danza Jazz de San Juan and in the European tour of West Side Story. He has appeared as guest artist in different companies such as Connecticut Ballet, Thomas Ortiz Dance, Ballet Concierto de Puerto Rico, Westchester Ballet and Brooklyn Ballet. Eric had the pleasure of performing choreographies of Ann Reinking, Mark Morris, José Limon, Kenneth McMillan, Margot Sapinton, Graciela Daniel, Kevin Wynn, Vicente Nebrada, Talley Beatty and George Balanchine.

His works have been presented by Dance Iquail, Ashani Dance, Owensboro Dance Company, ACDFA Gala at Little Rock, AR, NY Summer Stage and the show They Called it Rock. His television appearances include PBS¿ Setting the Stage, NBC's 20th Hispanic Heritage Awards, Hispanic Day Parade with Brenda Blackmon, Puerto Rican Day Parade with Ernie Anastos and the documentary "Pedro Ruiz Home Coming" among others.

Currently is an Assistant Professor of Dance at VCU. Eric taught at Western Kentucky University as an assistant professor where his works were funded by grants from WKU Research and Creativity Activity Program (RCAP). In his creative work as well as in his teaching, he is constantly exploring ways in which to dialogue with and share his Hispanic heritage. Mr. Rivera is an ABT Certified Teacher, who has successfully completed the ABT Teachers Training Intensive in Primary through level seven of the ABT National Training Curriculum.
Previous Choreographers
Myra Daleng
Pamela England
Tiffani Harris
Willie Hinton
Rebecca Hodal
Jenna McClintock
Gusti Sudarta
Kim Urba
Anne Van Gelder
Jill Brammer Ware